At Abundant Life Chiropractic we offer SoftWave Therapy as a part of a whole-patient approach to improving patient health and well-being.
New Patient Special Offer
Reduce Acute & Chronic Pain

ACCELERATED WOUND HEALING
Possible Reduction of Acute & Chronic Pain

POTENTIAL TO ACCELERATE WOUND HEALING
Redefining Healing Technology with softwave
Our proprietary electrohydraulic acoustic shockwave device is at the forefront of medical innovation. With its cutting-edge design, SoftWave enables maximum tissue penetration, unlocking the full potential of biological effects for unparalleled healing.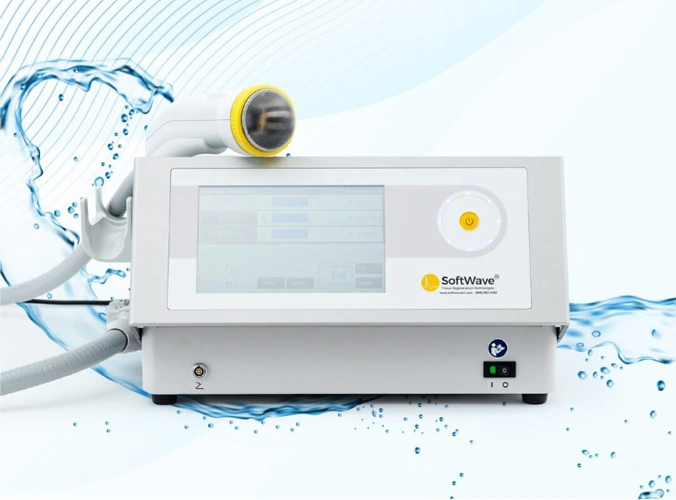 How does it work?

Upon delivery, SoftWave triggers a cellular response that activates the body's natural healing process. Patients experience the transformative benefits, including:

Increased blood supply
Promotion of angiogenesis
Modulation of inflammation
Activation of resident stem cells
Restoration of tissue elasticity
Endogenous growth factor activation
FDA 510(k) cleared for:

FDA 510(k) cleared for:
Activation of connective tissue
Treatment of chronic diabetic foot ulcers
Treatment of acute second-degree burns
​Improved blood supply
Temporary pain relief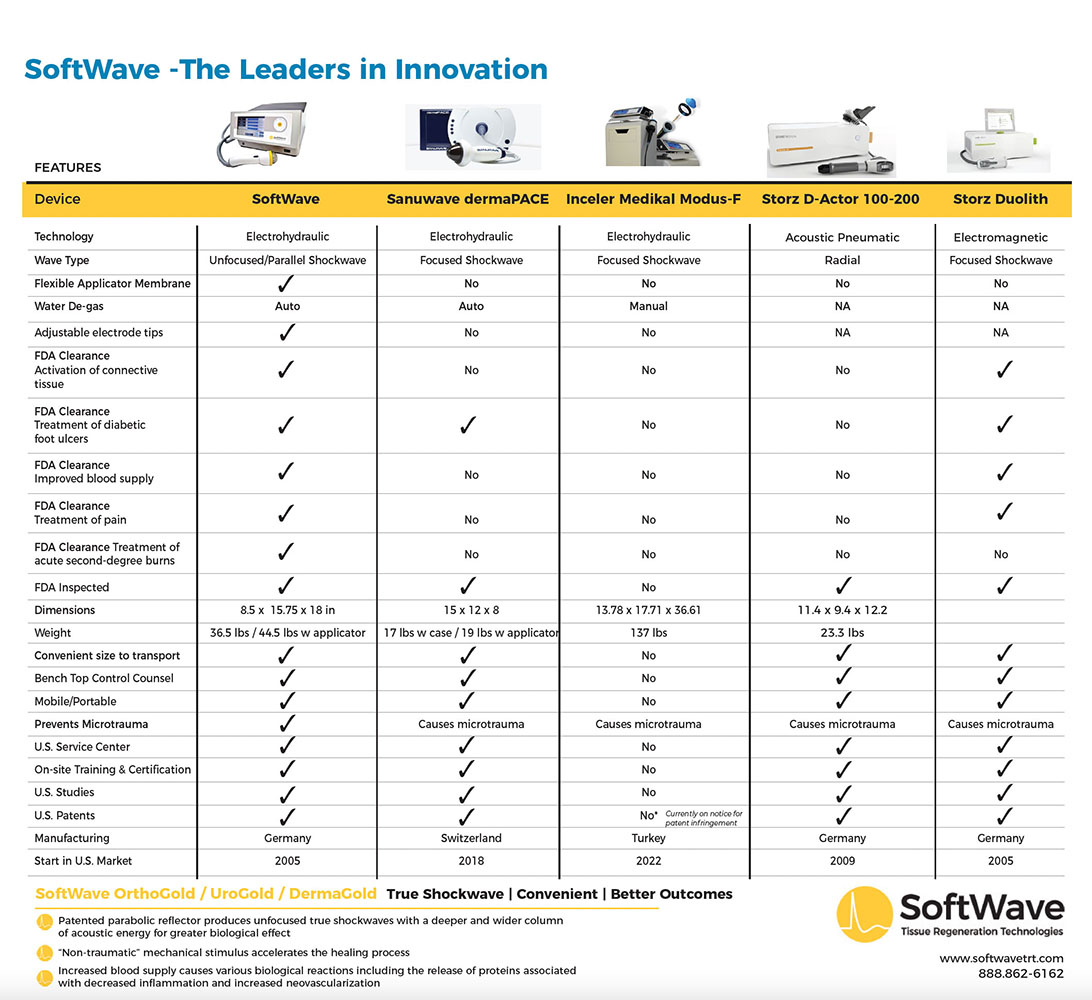 Complimentary Consultation
WHAT to expect with softwave
SoftWave Therapy is a non-invasive therapy device that uses a unique, ground-breaking technique. Chronic pain may be relieved, and recovery times can be considerably accelerated with long-lasting effects. This is a transformative treatment that is unique and gentle!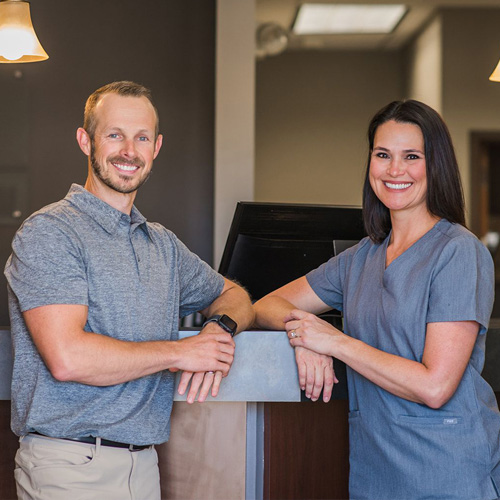 DR. BRYAN BRAKHAGE, D.C. & DR. WENDY BRAKHAGE, D.C.
Heal From Within

The scientific validation of TRT SoftWave's ability to attract and trigger endogenous cell synthesis enables the body to genuinely begin healing from within. Blood flow can be permanently improved with SoftWave therapy. It has been established that this results in angio/vasculogenesis (the creation of new blood vessels) at the treatment site as well as the release of a number of immune factors and an increase in ATP.
Reduce Inflamation

Additionally, SoftWave can reduce the inflammatory process. Results usually include the relaxation of muscular adhesions and stiffness as well as an instant and long-lasting reduction of chronic pain. Range of motion improvement is a typical outcome of SoftWave therapy. In addition to being utilized for treatment, the Softwave device also offers diagnostic feedback that allows the "cause of pain" to be precisely identified, acting as a crucial tool for effective treatment. This feedback mechanism enables us to pinpoint the specific location of the issue.
Complimentary Consultation
Conditions that may improve with
SOFTWAVE THERAPY
Shoulder, Elbow, Knee Pain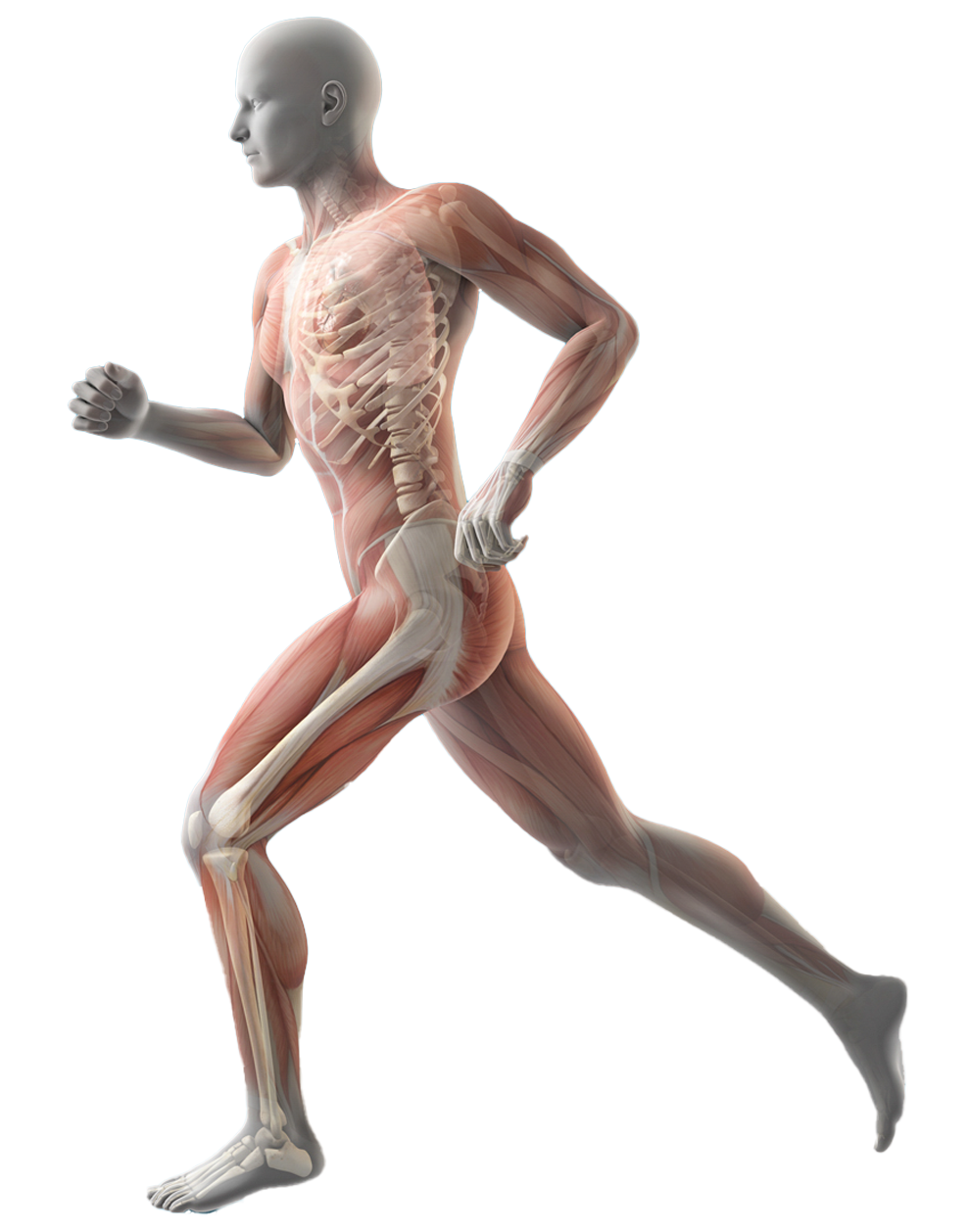 Shoulder
Shoulder Pain, Injuries & Scar Tissue
Elbow
Tennis Elbow, Elbow Pain, Injuries & Scar Tissue
Wrist
Carpal Tunnel, Wrist Pain, Injuries & Scar Tissue
Spine
Neck or Back Pain, Injuries, Scar Tissue
Hip
Hip Pain, Injuries, Scar Tissue
Knee
Jumpers Knee, Knee Pain, Osgood-Schlater, Knee Injuries, Scar Tissue
Shin
Shin Splints, Venous leg ulcers
Hamstring
Hamstring Pain, Overuse Injuries, Fascial Release
Foot
Plantar Fasciitis, Stress Fractures, Foot-Ulcer Pain, Hallux Rigidus, Achilles Tendinopathy, Morton's Neuroma, Diabetic Foot Ulcers